Reviving Tinder's fortunes via user behavioural change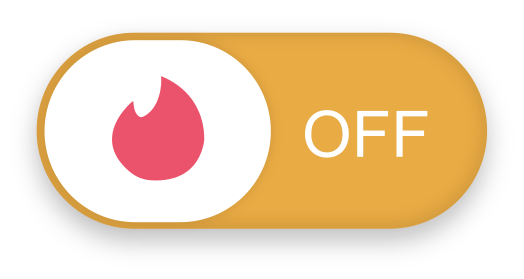 Tinder have fallen outside of the top 10 app downloads globally. User data also suggests singles are tired of the swiping formula. Design a campaign to revive the app's image through promoting better on and offline behaviour amongst its users.
To reverse the decline in Tinder's popularity and reposition it away from a hookup app. This will enable a shift in the perception of Tinder, allowing it to compete alongside disruptor apps such as Bumble and Inner Circle, which are perceived as more 'classy'.
Research shows that users are increasingly dissatisfied with their online interactions. The science of attraction also suggests that an element of risk has to be involved in initiating romantic relationships. Inspired by British Airways' 2012 anti-marketing campaign 'Don't Fly, Support Team GB', Tinder's 
#
RescueRomance
 is designed to get people off their phones and to start approaching people in real life once again.
A cheeky U.K. wide campaign (to feature heavily in stations where dwell time is highest) using romantic imagery, 'dating then and now' 
quotes, emoji 
and primary colours, with a core message that Tinder is about finding love and connection. This will lead to a weekend long event where Tinder is shutdown and replaced with humorous 'calling cards' for people to initiate interactions with.